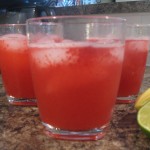 It's still miserably hot here.  So hot that you need to take a gallon of water with you just to walk to the mailbox.  Or a huge $1 Diet Coke from McDonald's to run errands at Target.
And, because this is the sort of grace and coordination I have, I dumped the entire cup of soda onto my foot today while loading purchases into the trunk.
At least it cooled me down for a bit.
Speaking of cold, sticky drinks, this is one of our favorites right now.
Thaw a one-pound bag of raspberries, reserving the juices.  Puree fruit and juice with 2 tablespoons of sugar and 1 tablespoon vanilla extract in your blender until smooth.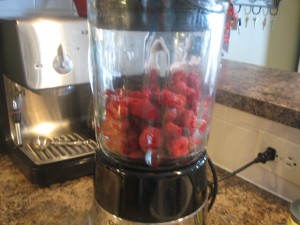 Using a wooden spoon, press the puree through a fine-mesh sieve into a bowl.  Discard seeds.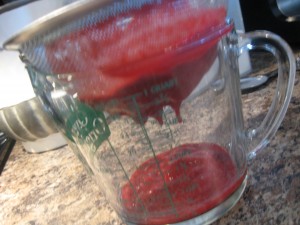 To make your fizzy, fill your glass with ice and the juice of half a lime.  Fill glass halfway with lemonade or lemon-lime flavored drink.  Add in 2 tablespoons of puree.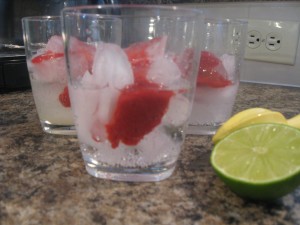 Stir to combine, and fill remainder of glass with beverage.  Slurp and enjoy.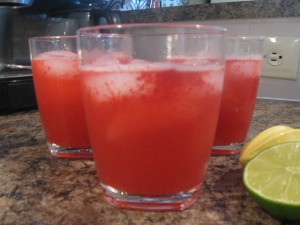 Refrigerate extra puree up to one week.  Use the remaining for ice cream or on French toast.
Don't stop here! Check out this other yummy stuff...