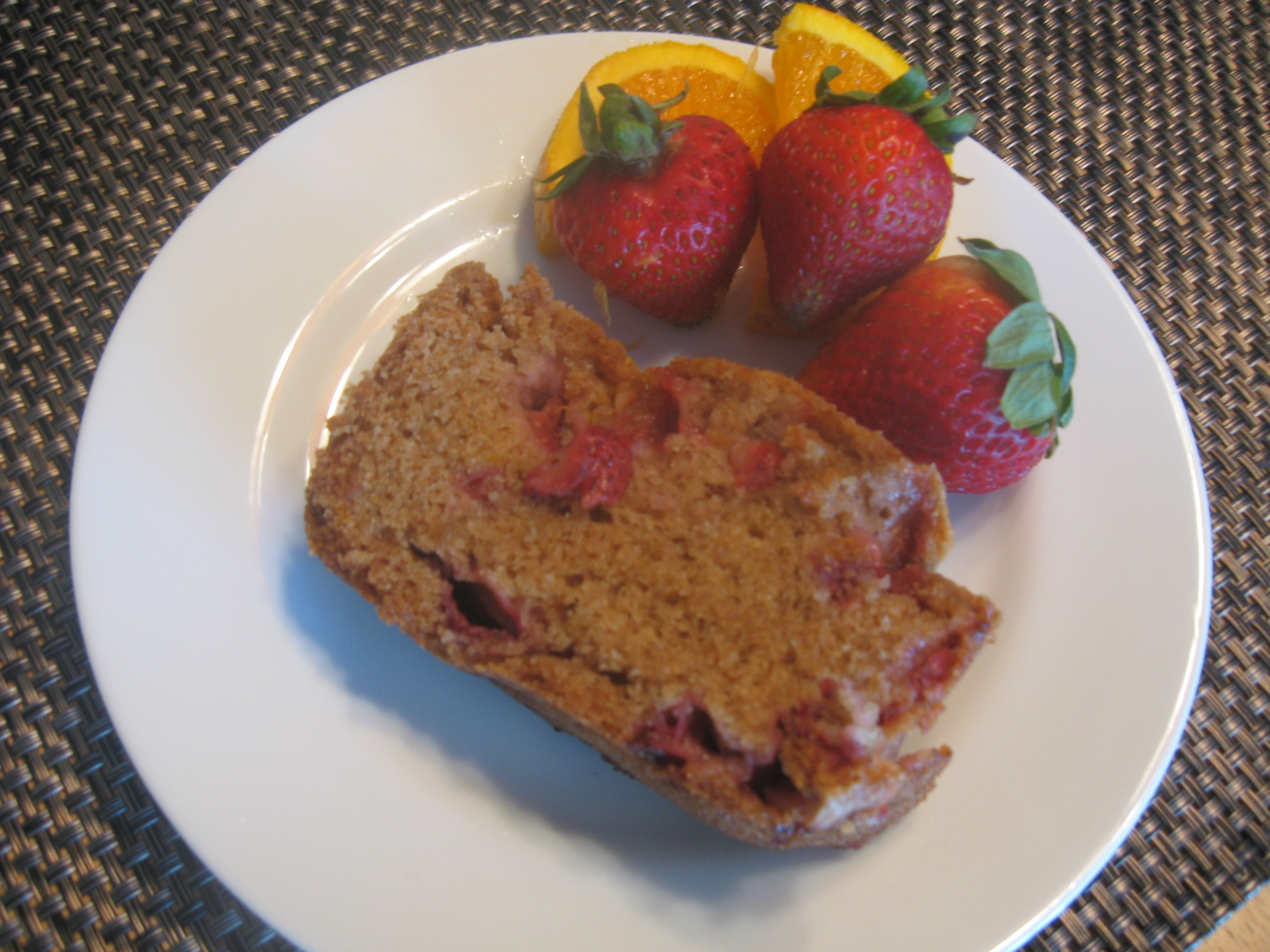 I'm a waste not, want not kind of person. My husband and I generally eat a lot of leftovers throughout the workweek, mainly because we want to teach our son the value of money and the importance of using what you have. Also, because I'm lazy.
However, any time we host any sort of food-related event at our home, we always purchase waaaaaaaaaay too much food. I have this fear that people will have to end up splitting the last chicken breast into three portions or taking only miniscule servings of potato salad so that there is enough for everyone. And then that they'll have to stop at McDonald's on the way home because they're still hungry. This gives me all sorts of anxiety.
So when I decided to do a fruit and dip tray at a recent party in my home, I purchased a cantaloupe, a pineapple, two large containers of grapes, a large bag of mixed apples and oranges and four containers of strawberries. That's right. FOUR. Don't ask me to explain this, I can't.
Needless to say, I have some fruit left over. The cantaloupe and pineapple are basically gone, my son and husband will finish off the grapes, and I'll eat most of the apples. But I needed to do something with the extra strawberries before they got all mooshy. I live for fresh strawberries all winter long, so the idea of letting them go to waste makes me a little sad.
Anyway, I loosely adapted this recipe from Sandy at the Reluctant Entertainer and used up most of my remaining berries. The best part about this recipe is that it makes either two large loaves, or six small ones. Give some away as gifts, or freeze them to have on hand for times when you don't want to bake.
Or, do what I do, and pretty much eat it all yourself.
In a large bowl, whisk together your dry ingredients: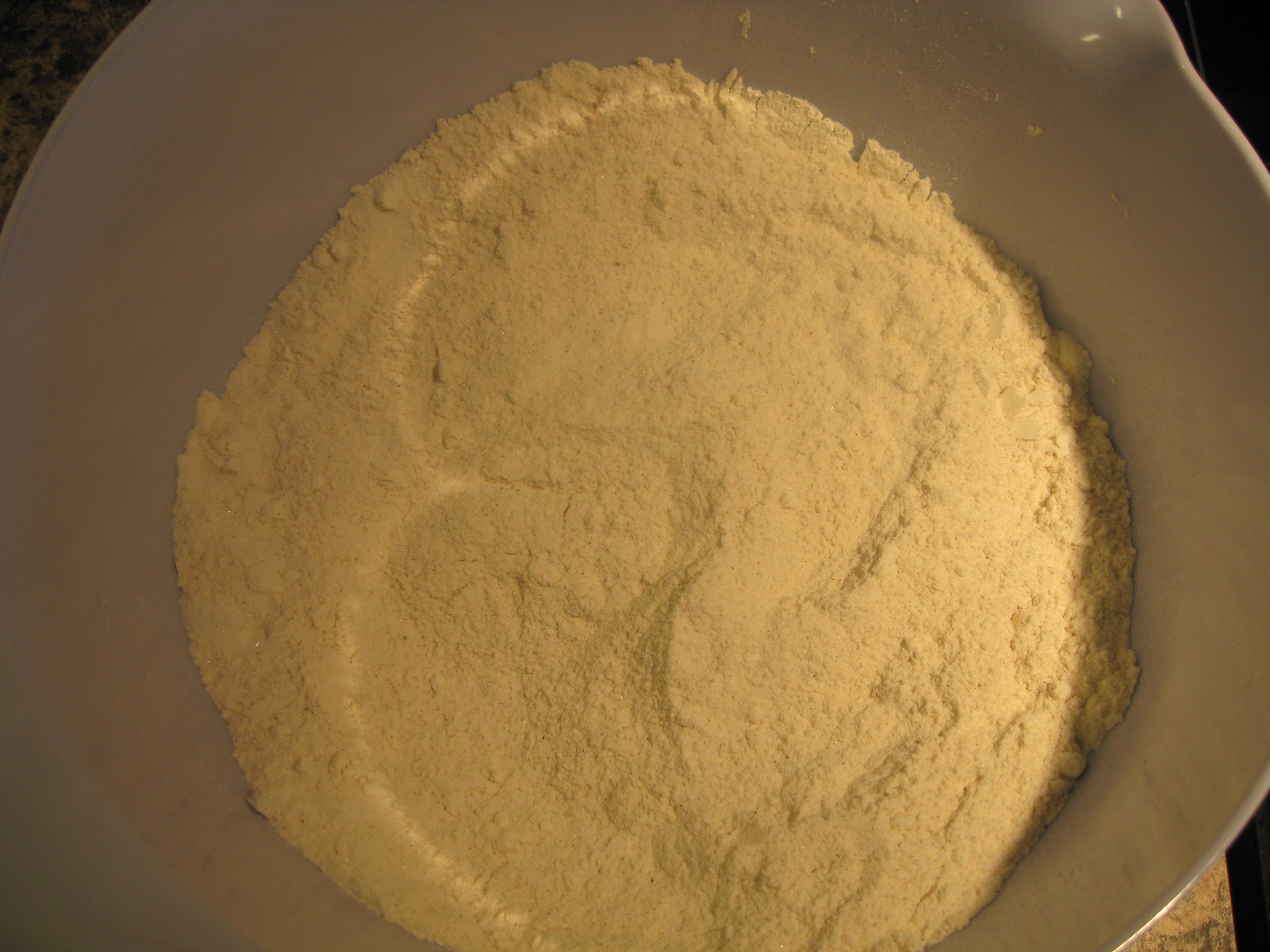 Add in your remaining ingredients, through the strawberries, and mix with a wooden spoon: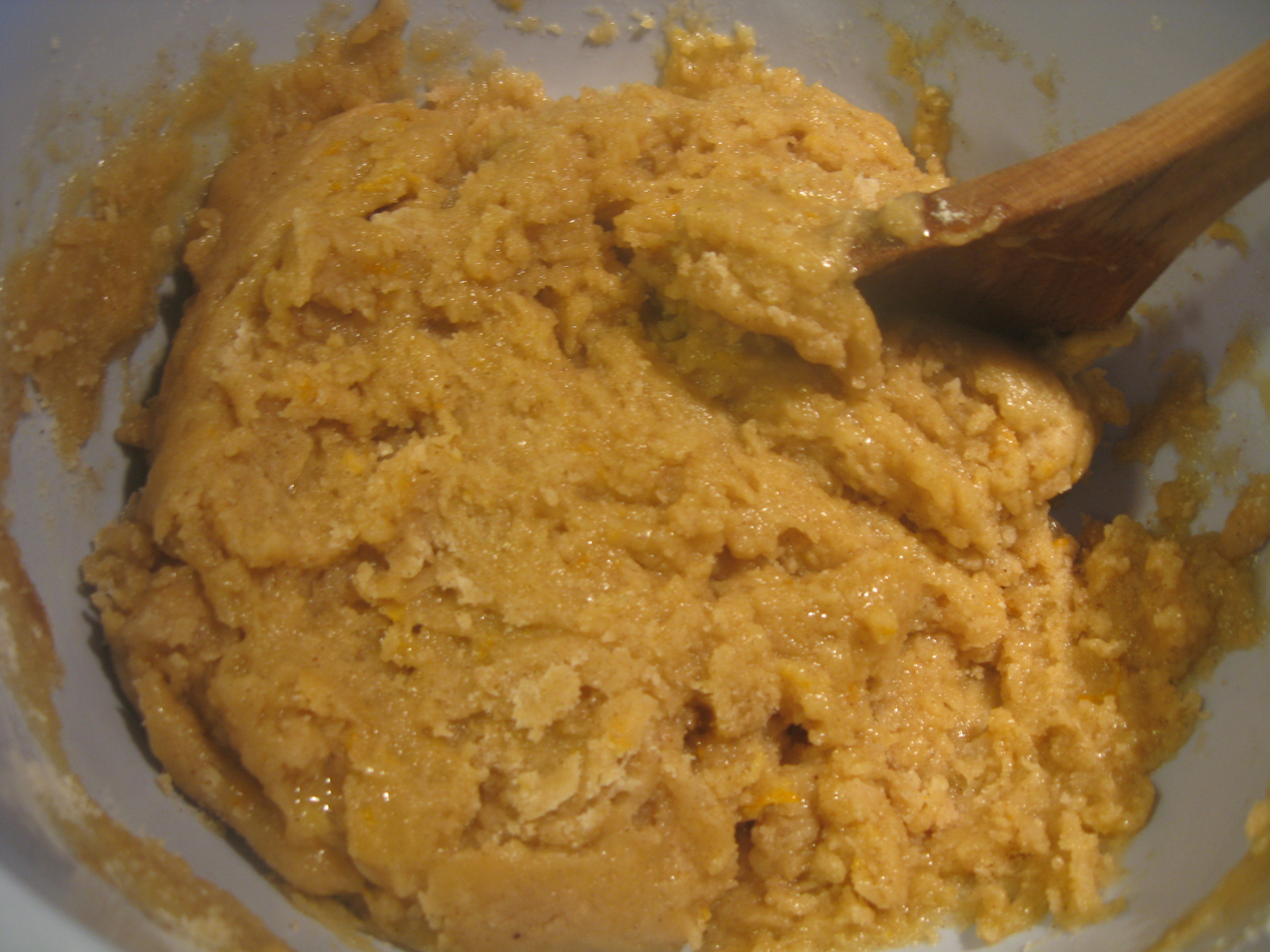 Gently fold in your sliced strawberries: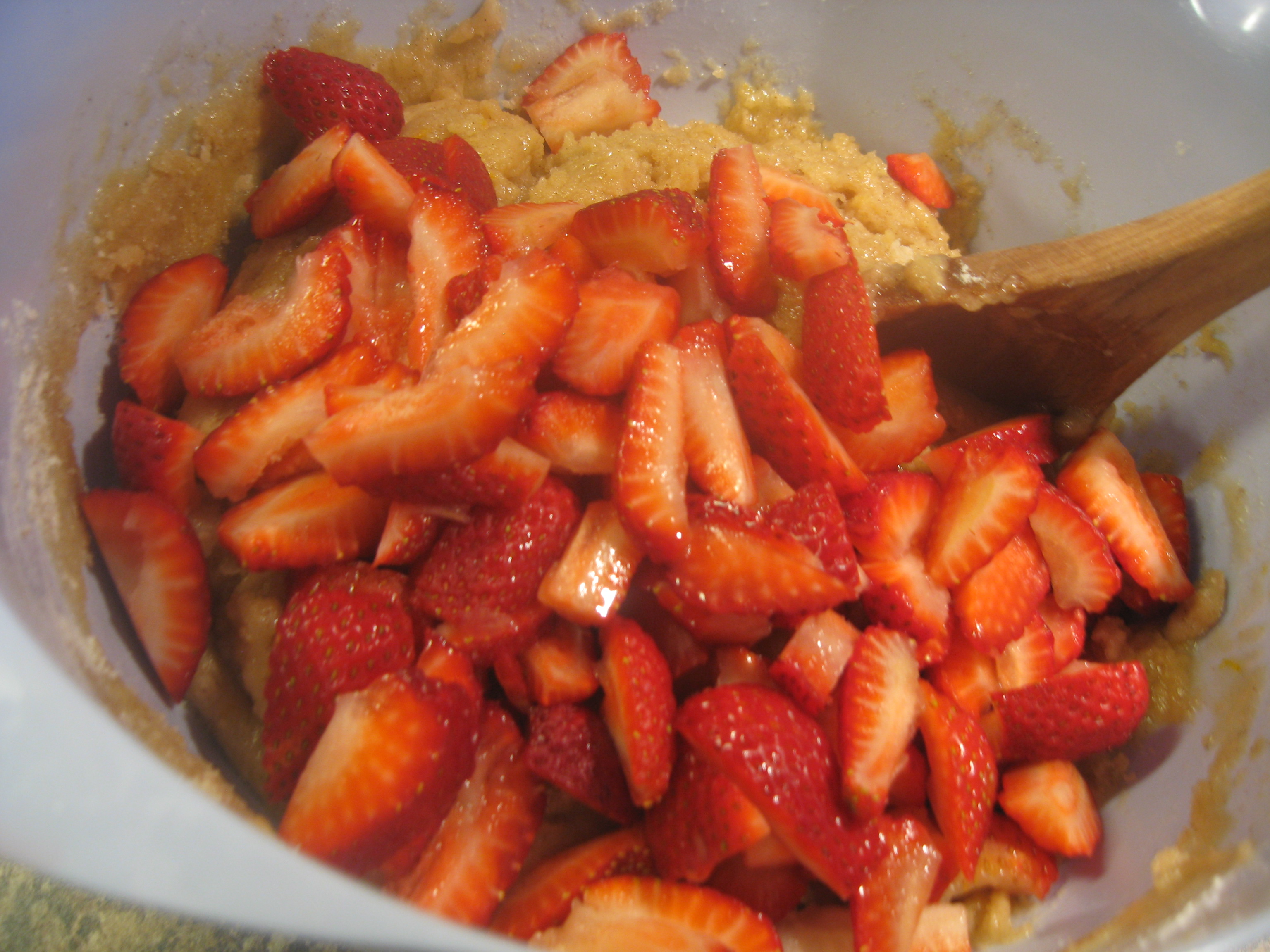 Pop in the oven and bake for approximately one hour. While you're waiting, do something productive like fold a load of laundry and sweep the kitchen floor turn on QVC to find out what the Today's Special Value is and talk yourself out of buying another new purse. Remind yourself that moms don't need "buttery leather bags" but instead something sticky-finger resistant and washable.
Let bread cool in the pan for approximately 15 minutes. In the meantime, mix together your glaze ingredients. Turn bread onto a cooling rack and drizzle the glaze over the top: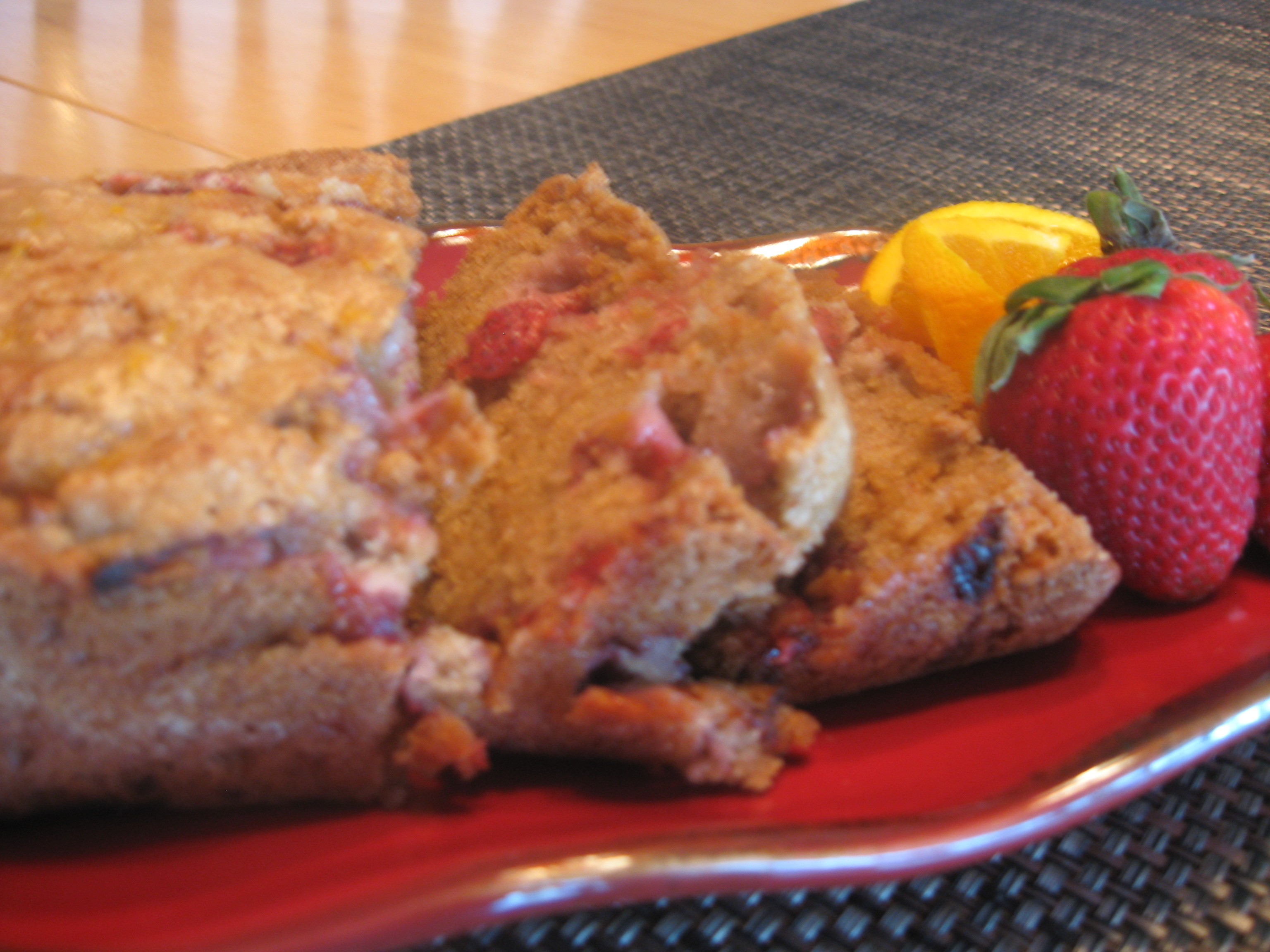 And, because I have a firm belief that everything is better with chocolate, smear some nutella over the top: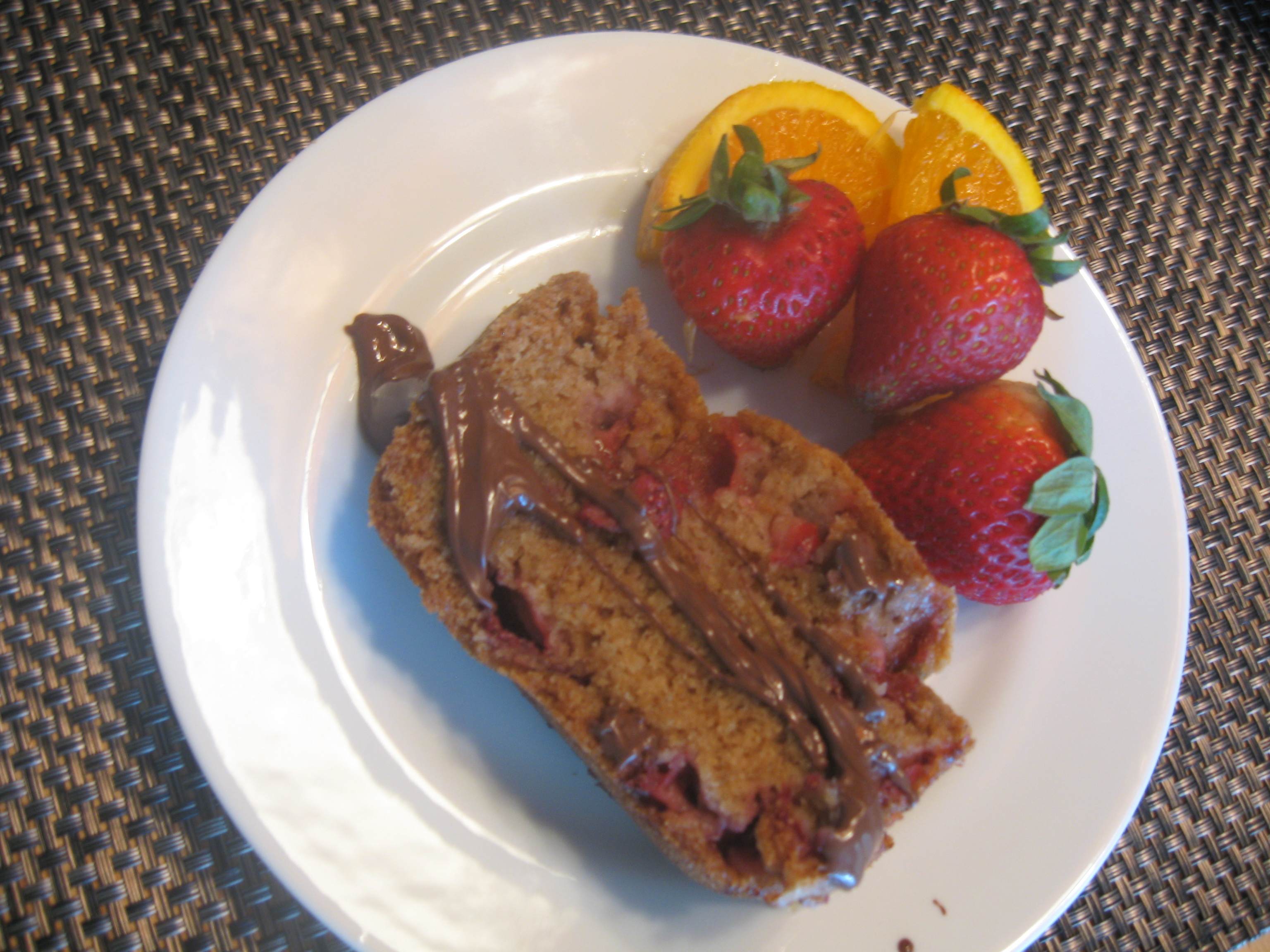 Strawberry-Orange Bread (click to print)
3 cups all-purpose flour
2 cups sugar
1 teaspoon baking soda
1 teaspoon salt
1 teaspoon cinnamon
2 teaspoons orange zest
juice of half an orange
1 teaspoon vanilla
4 eggs, beaten
1 cup vegetable oil
2 1/2 cups sliced strawberries
Glaze:
1/4 cup powdered sugar
1 teaspoon orange zest
1/2 teaspoon vanilla
1 tablespoon orange juice
Preheat oven to 350. Grease loaf pans lightly with cooking spray. Combine dry ingredients in large bowl and whisk to combine. Add in remaining ingredients and mix with a wooden spoon. Add berries last.
Bake 35 to 45 minutes for small loaf pans, or about 60 minutes for large loaf pans.
Let bread cool for approximately 15 minutes before removing from pan. Drizzle glaze over the top.
10 EASY SLOW COOKER MEALS RECIPE BOOK
Interestingly enough, I didn't grow up with an interest in cooking.  In fact, I informed my mother on multiple occasions that I was not getting an advanced education so I could spend my evenings preparing meals.
<p><div class="et_pb_portfolio_grid clearfix et_pb_module et_pb_bg_layout_light et_pb_dpblog_portfolio_1″></p>
<p><div id="post-11435″ class="et_pb_portfolio_item et_pb_grid_item post-11435 type-post status-draft format-standard has-post-thumbnail hentry category-uncategorized"></p>
<p><a href="https://kitchenmeetsgirl.com/?p=11435″><br />
<span class="et_portfolio_image"><br />
<img src="https://kitchenmeetsgirl.com/wp-content/uploads/2017/01/freezer-guidelines.png" alt='The Ins and Outs of Freezer Storage' width='400′ height='284′ /> <span class="et_overlay et_pb_inline_icon" data-icon=""></span> </span><br />
</a></p>
<p><h2><a href="https://kitchenmeetsgirl.com/?p=11435″>The Ins and Outs of Freezer Storage</a></h2></p>
<p><a href="https://kitchenmeetsgirl.com/?p=11435″ class="more-link" >read more</a> </div> <!– .et_pb_portfolio_item –></p>
<p><div id="post-11416″ class="et_pb_portfolio_item et_pb_grid_item post-11416 type-post status-draft format-standard has-post-thumbnail hentry category-main-dishes category-healthier-options category-soups-and-salads"></p>
<p><a href="https://kitchenmeetsgirl.com/?p=11416″><br />
<span class="et_portfolio_image"><br />
<img src="https://kitchenmeetsgirl.com/wp-content/uploads/2017/01/Chicken-Queso-Soup-title.png" alt='Slow Cooker Chicken Queso Chili' width='400′ height='284′ /> <span class="et_overlay et_pb_inline_icon" data-icon=""></span> </span><br />
</a></p>
<p><h2><a href="https://kitchenmeetsgirl.com/?p=11416″>Slow Cooker Chicken Queso Chili</a></h2></p>
<p><a href="https://kitchenmeetsgirl.com/?p=11416″ class="more-link" >read more</a> </div> <!– .et_pb_portfolio_item –></p>
<p><div id="post-11399″ class="et_pb_portfolio_item et_pb_grid_item post-11399 type-post status-draft format-standard has-post-thumbnail hentry category-uncategorized tag-free-printable tag-freezer-inventory-list tag-kitchen tag-organizing"></p>
<p><a href="https://kitchenmeetsgirl.com/?p=11399″><br />
<span class="et_portfolio_image"><br />
<img src="https://kitchenmeetsgirl.com/wp-content/uploads/2017/01/freezer-inventory.png" alt='Why You Should Keep a Freezer Inventory List' width='400′ height='284′ /> <span class="et_overlay et_pb_inline_icon" data-icon=""></span> </span><br />
</a></p>
<p><h2><a href="https://kitchenmeetsgirl.com/?p=11399″>Why You Should Keep a Freezer Inventory List</a></h2></p>
<p><a href="https://kitchenmeetsgirl.com/?p=11399″ class="more-link" >read more</a> </div> <!– .et_pb_portfolio_item –><br />
</div> <!– .et_pb_portfolio –><div class="pagination clearfix"><br />
<div class="alignleft"><a href="https://kitchenmeetsgirl.com/wp-admin/admin-ajax.php?paged=2″ >« Older Entries</a></div><br />
<div class="alignright"></div><br />
</div></p>
[/et_pb_dpblog_portfolio]