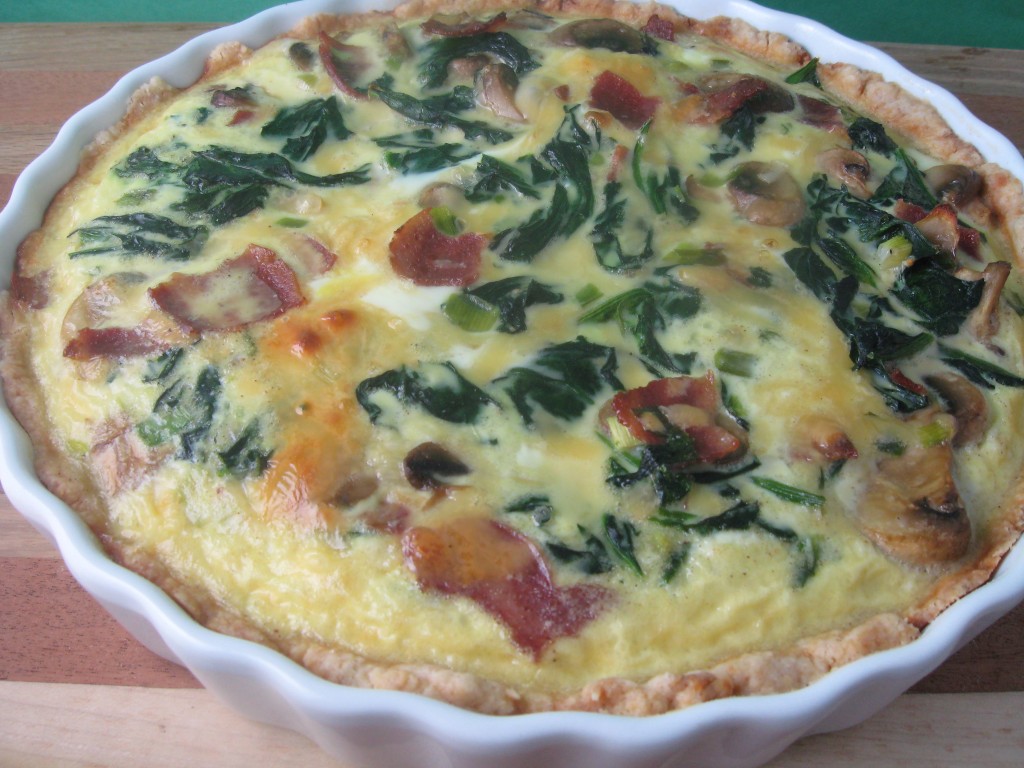 Um, yummmmmmmmmm.
And I don't really even care for egg dishes.
I might make an exception for this one.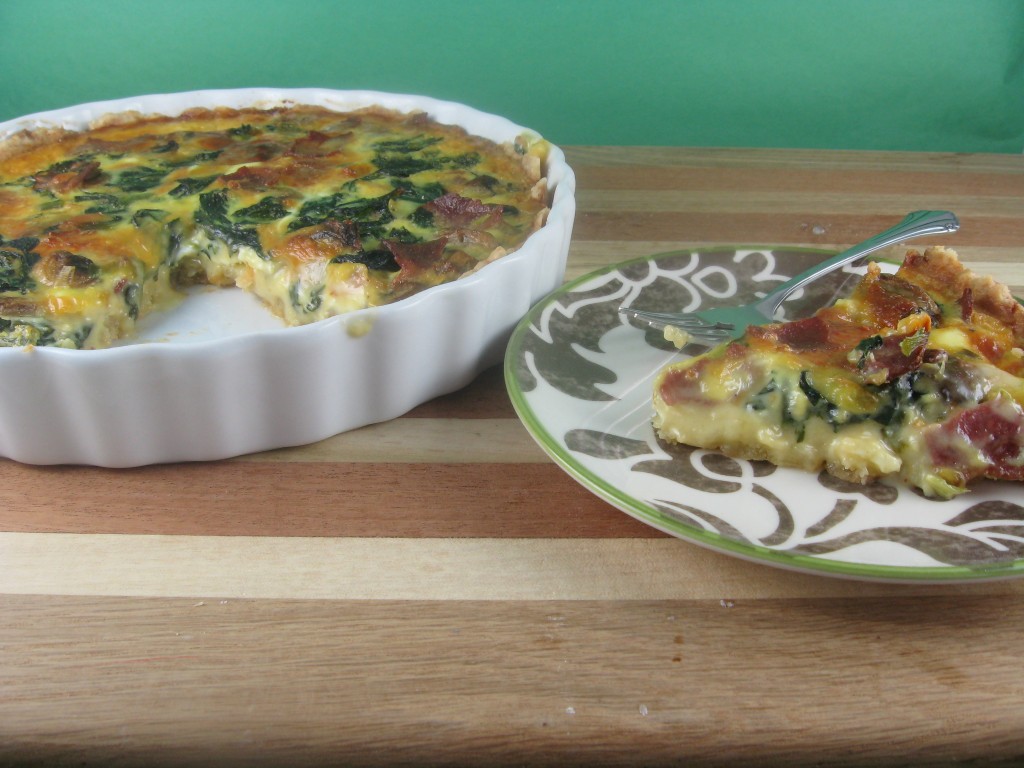 Really, you have to try it.  Like, today.  Now.  Or tomorrow.  This weekend.  Whenever.  But soon.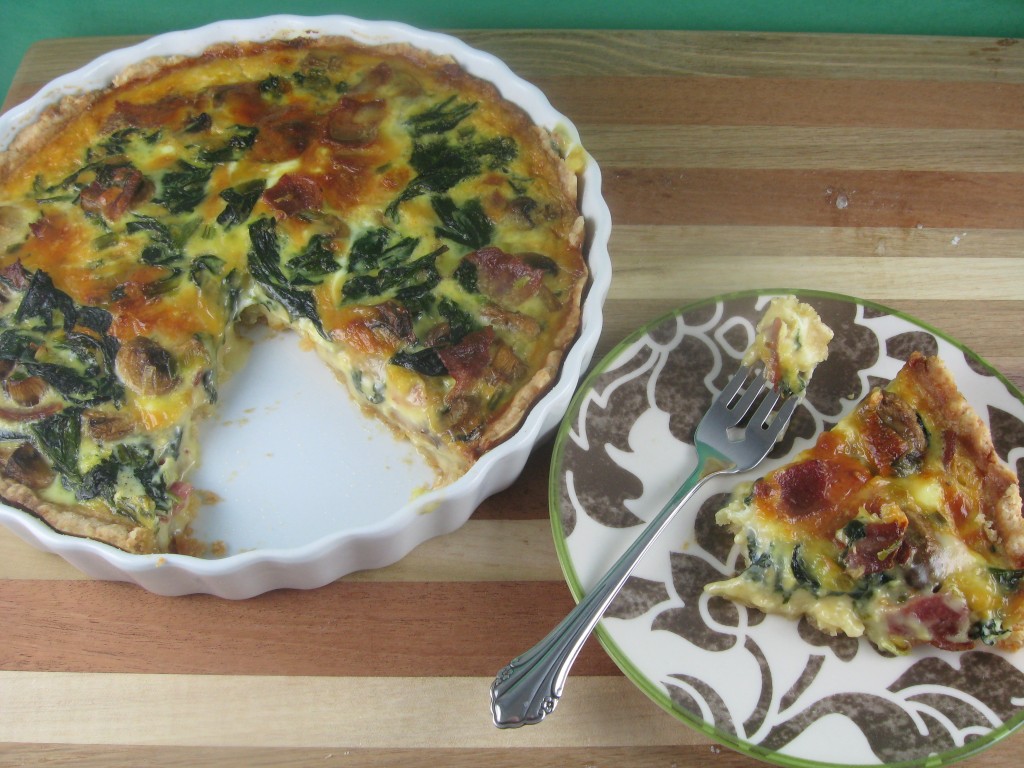 Recipe: Bacon, Spinach, Mushroom and Gouda Quiche
Ingredients
Your favorite pie crust. I used this one.
1/2 cup thinly sliced green onions
1/2 cup sliced mushrooms
4 slices bacon, cooked and crumbled into pieces
3 cups fresh spinach
1 cup milk
3/4 cup grated smoked Gouda cheese
3/4 teaspoon salt
dash of grated nutmeg
3 eggs
Instructions
Prepare your crust and preheat oven to 350.
Heat oil in a large skillet. Add onions and mushrooms; saute 5 minutes or until tender.
Add spinach and saute 2 minutes.
Add prepared bacon.
In a large bowl, combine milk and remaining ingredients. Stir in spinach mixture and pour into crust.
Bake at 350 for 50 to 60 minutes.
Cooking time: 55 minute(s)
Recipe adapted from Cooking Light
Microformatting by hRecipe.
Don't stop here! Check out this other yummy stuff...